Accessibility Statement
Due to the building built originally as a chapel, this is not the usual layout of a home. Please read the following to help you decide if Bishops Chapel is suitable for your party:
The parking area is hard core outside the chapel. There are two steps up to the front door, this leads into the old school house section of the chapel which has a small step down to the bathroom and double bedroom.
Off the double bedroom there are about 5 stairs down to the bunk bedroom. The bunk bedroom has a stable door leading with 5 steps up to the sun-patio.
From the hallway, there is a step-up to the kitchen area.
The lounge/dining area and twin bedroom are accessed by 5-6 stairs from the kitchen area.
There are two single beds in the twin bedroom off the lounge, one bed is slightly raised with a step of about 12″ up to it. Our gallery of photographs shows an image of this bed for clarification purposes.
The lounge/diner, twin bedroom and double bedroom are carpeted, whilst the kitchen, hallway, bathrooms and bunk bedroom are all hard laminated floors.
In the garden there are steps leading from the sun-patio up to the lawn area.
There are wooden steps leading down from the opening gothic door in the lounge into the lawn section of the garden.
There are some steep steps through a small gate (about 2 foot high), from the lawn area of garden down onto the parking area outside the chapel.
Handrails
We have recently installed handrails in the patio area and will be installing them to the front of the property later in 2023.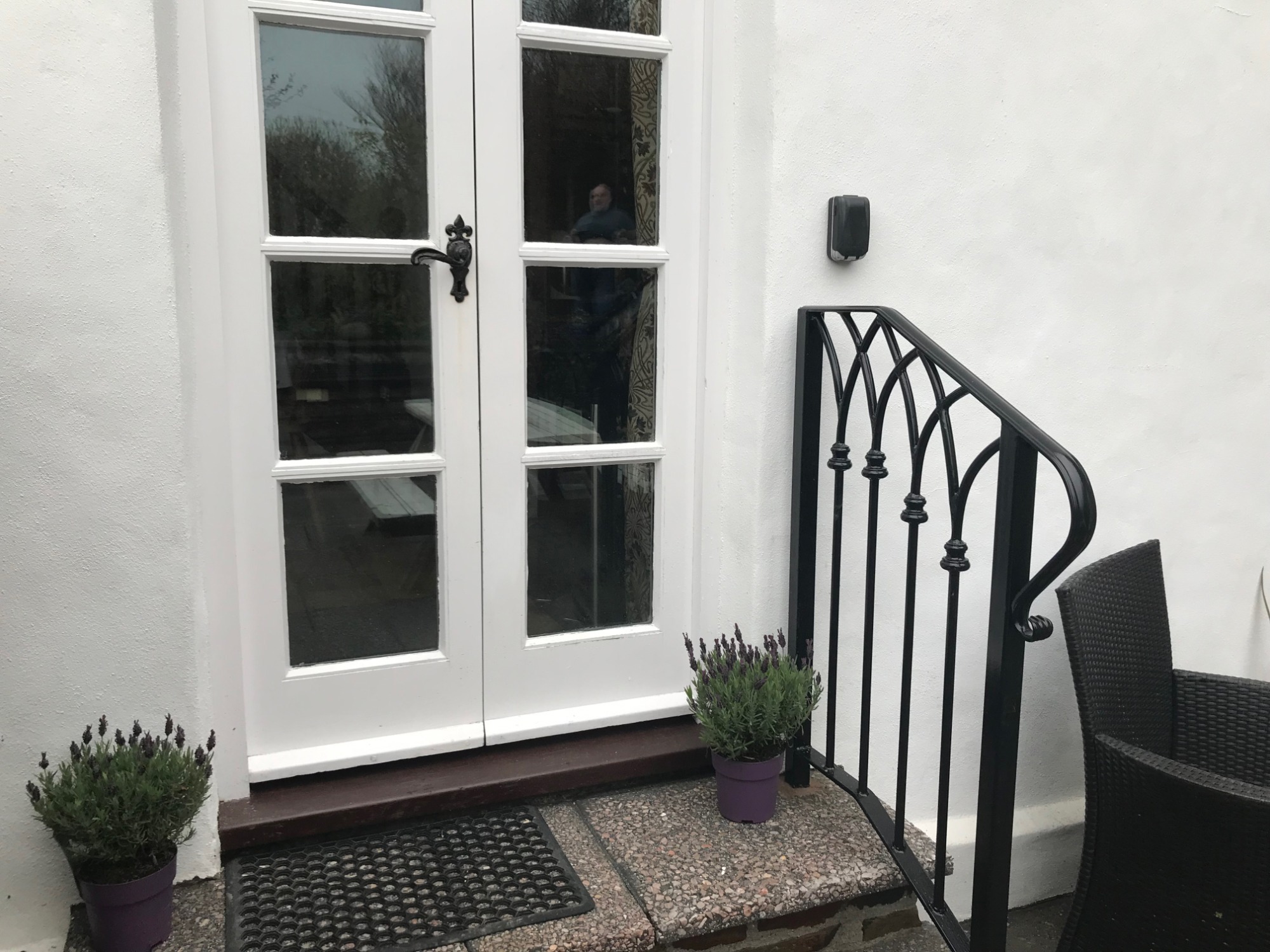 We recommend you view the video (below) to walkthrough Bishops Chapel: